Up down, up down, up down
Cause all I do is win, win, win
Round 12 is in the books folks… a slight delay… you could say I didn't exactly "make weight" Friday. I think my doctor just wanted to say "See you next Tuesday".
I'm trying to look more like Gina Carano:
And less like Karen Carpenter:
Apparently my white blood cells were up enough to have chemo yesterday (thank you for the "prayers for my immune system"-Megan, Marni, Jenn, and M&D).
It was a long day yesterday, I think they had to count the cells one by one before they could hook me up, but it's done. Now I recover (avoid anyone that is remotely ill) and in 4 weeks I will have a CT scan to see how things look. If I'm a candidate for surgery then it will be scheduled. There is no date set as of yet. Let's just estimate for November.
I'm back at work today, anticipating the big Wild Card game tonight… I sure love pirates, sorry cubs fans.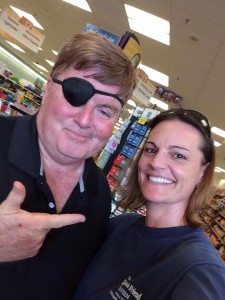 Anywho, GO CARDS!!! Thanks for all of your encouragement. Stay GOLD PonyBoy. I'm not sure there will be many updates between now and scan time, so hopefully Angela will post some past videos and I will try to make some new port videos. For real this time…
Cheers!!